通常価格
$610.00 USD

- $610.00
通常価格
セール価格
$610.00 USD

- $610.00
単価
あたり
セール
売り切れ
369 Watch: Italian-designed watches with a timeless elegance
Italian design, Japanese movement (NH35 Seiko), innovative Pivot Joint technology - 369 Watch is your one-stop shop for high-quality and affordable luxury watches.
Our watches are more than just beautiful on the outside. The Skeleton Back Case allows you to peer into the movement, while the captivating Colosseum Dial design adds a touch of rarity. 
Experience the unique vintage charm of our watches and express your personal style effortlessly. Choose from four stunning colors: White, Blue, Red, and Green.
Sign up today for an exclusive 20% discount and join our community of watch enthusiasts.
INFO & SPEC.

- CASE DIAMETER: 42MM
- CASE THICKNESS: 14.8MM      
- LUG WIDTH:22MM
- STEINLESS STEEL CASE 316L
- SAPPHIRE GLASS (SLIGHTLY DOMED GLASS)
- AUTOMATIC MOVMENT NH35 (SEIKO)
Care Instructions

369 is a water proof watch (10 ATM) Please always make sure the crown on your watch is screwed home before exposing to water. Despite being water proof we don' t suggest to put it in the water with the leather strap.

To change the time and/or date:
- Unscrew the crown in a downward/anti clockwise direction.
- Once the screw is released, pull the crown outward gently until it clicks once and rotate the crown in a clockwise direction to change the date.

- To change the time pull the crown once more in an outward direction gently until it clicks and rotate the crown in a clockwise direction to change the time. To close the crown, push the crown inward whilst at the same time rotating the crown in a clockwise direction. It is very important to check that the crown is fully screwed into a closed position in order to ensure waterproof benefit is maintained.

NOTE: Pulling the crown forcefully in an outward direction could result in serious damage to the watch. Make sure that you always unscrew the crown before adjusting the date or time
Share
詳細を表示する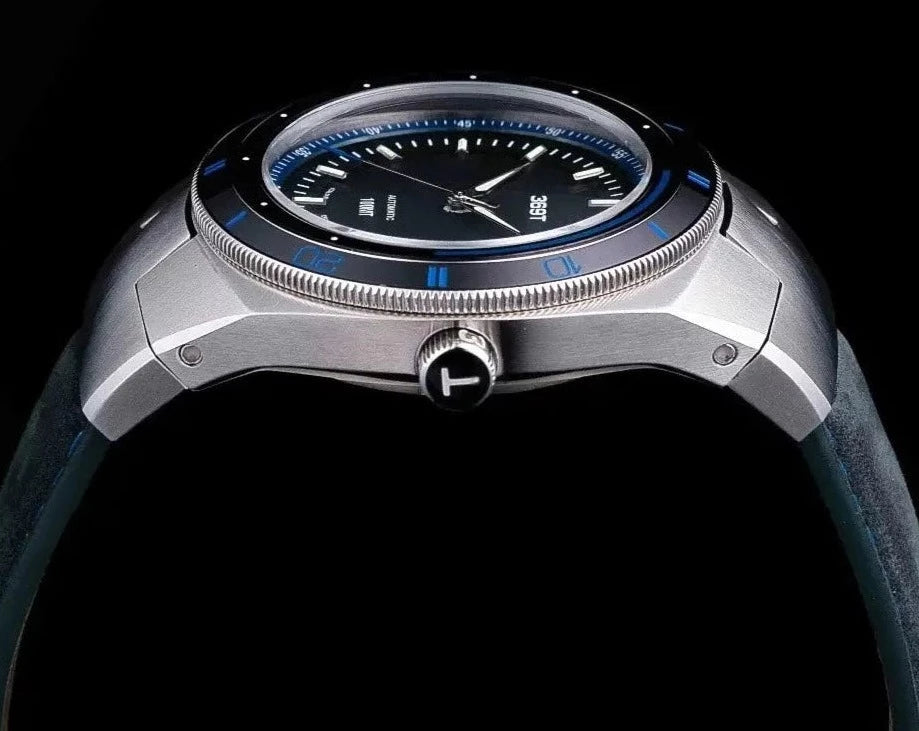 SPECIFICATIONS
-PIVOT JOINT
-DOUBLE BEZEL
-COLOSSEUM DIAL
-ENGRAVED 369 CROWN
-CUSTOM CUP "T"
-LEATHER STRAP (CALF)
-MATCHING STICHES (COLOR)
-WATER PROOF (10 ATM)
-SUPERLUMINOVA INDEXES
-+41 POWER RESERVE
Free Shipping

Free worldwide shipping on all whatches.